Your ultimate software solution designed specifically for coin and bullion dealers
Whether you're a seasoned expert or just starting in the industry, SpotPro.us is here to revolutionize your coin and bullion business.
Our comprehensive suite of exclusive services is tailor-made to meet the specific needs of coin and bullion dealers. From boosting your sales and expanding your online presence to efficiently managing your operations and staying connected with your customers, SpotPro.us has you covered.
The Coin Shop
We've been with SpotPro for 5 years, and it's been a Godsend for our shop. The standout? Definitely the Point of Sale Display – it's great. Also, the new text messaging service. A quick notification after new stock or a big purchase, and customers come calling. It's awesome and it works!
★★★★★
Mike's Metals
Since we started using SpotPro five months ago, we've noticed a significant change in how we do things around here. The real-time pricing and POS Display have really helped us. I'd definitely suggest giving it a try if you're in the business.
★★★★★
Golden Inc.
SpotPro's e-commerce service has increased our online presence. No selling fees. Absolutely worth it.
★★★★☆
Silver & Gold
The TXT Messaging sevice keeps our customers in the loop for new inventory. It's a great tool for letting our customers know whats going on.
★★★★★
Gi's Coin Shoppe
The Scrap Gold thing has made purchasing scrap gold super easy. New customers never question our prices.
★★★★☆
Coin Gallery NY
We've been really impressed with SpotPro's features, like the gold coin db. this thing saves a ton of time. Highly recommend!
★★★★★
Pope's Coin & Bullion
Selling online is one thing but being able to easily set up a google ppc campaign is a another spotpro made it pretty simple, thanks.
★★★★☆
Gov Mint Marketplace
Using SpotPro made it really easy for us to display live bullion prices in our shop. So much easier and better.
★★★★★
SpotPro Service Highlights
Service
Highlights
Revolutionize your coin and bullion business with SpotPro. Experience real-time pricing, robust management tools, seamless integration with e-commerce, and attractive price displays. Streamline sales, save time, save money and enhance your business efficiency. Join SpotPro today!
About
Discover More About the Power of
Spot

PRO

SpotPro is a revolutionary software solution designed specifically for coin and bullion dealers. Our cutting-edge platform provides real-time pricing, robust management tools, and seamless integration with e-commerce and marketing platforms. We empower dealers to optimize their operations and stay ahead of the competition in the ever-changing market of coin and bullion trading.
Enhancing Efficiency and Customer Satisfaction
SpotPro was created by Jason Bane, a reputable coin and bullion dealer with extensive experience in programming and app development spanning over 20 years. Our user-friendly interface and comprehensive features are designed to enhance efficiency and customer satisfaction for coin dealers.
Optimize Operations

Our platform provides robust management tools that help dealers streamline their store setup, sales, and product management processes. It enables quick access to applications and facilitates inventory management, customer communication, and pricing management.

Real-Time Pricing

SpotPro offers real-time pricing for precious metals, allowing dealers to stay updated with the latest spot prices and set their own sell prices and buy prices for common coins. The platform also includes silver melt values and dynamic price updates for efficient pricing management.
In addition to these features, SpotPro provides an integrated messaging app for text (SMS) and email marketing, a user-friendly e-commerce store for selling collectible coins and bullion, and a scrap gold buy price app that allows dealers to configure their own buy percentage and display current buy prices to customers. Our software empowers coin and bullion dealers to thrive in the market by providing the tools they need for success.
Satisfied Coin & Bullion Dealers
E-commerce websites up and running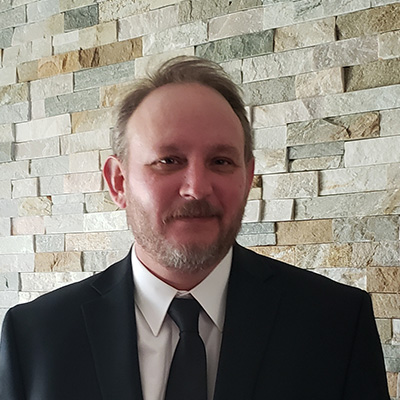 Jason Bane
Ceo & Founder
SpotPro was conceived and developed by Jason Bane, a highly respected figure in the coin and bullion industry. With more than two decades of experience in programming and app development, Jason has infused his expertise into the creation of SpotPro. The platform's intuitive interface and wide-ranging features are meticulously designed to boost productivity and improve customer experience for coin dealers.
Pricing
Spot

PRO Pricing

Our pricing approach is designed to deliver top-notch service, packed with a comprehensive range of features and advantages, all at a reasonable price. Rather than charging per feature, we include all our features within your subscription, ensuring comprehensive access and value.
F.A.Q
Frequently Asked
Questions
Explore our FAQ section to find answers to common questions about our product/service. Reach out for more information.
How often do you disperse funds from my sales?

We do not hold funds. You are paid directly from your buyers. We also do not charge selling fees, insertion fees, buyer fees, or any sort of commissions.

Can I use the storefront without a PayPal account?

Yes, you can use the storefront to list products that are only (Available In Store), However; you will need a PayPal account in order to sell products on-line. Using the storefront with or without a PayPal account will allow you to market your inventory with current real time prices.

How do I change the size of the display on my TV?

You can adjust the display by adjusting the Internet browser window size. You can also adjust the browser window size by setting the zoom level. We found that by setting the browser zoom level to 80% and adjusting the window size, we can get the the cast browser window to fill the entire television screen.

Where do the spot prices come from?

We use the current Kitco prices for Gold, Silver, Platinum, and Palladium bullion prices. These prices are updated within the service every 5 minutes. We also have back-up sources, just in-case Kitco is unavailable.

Google Shopping Feed

Your Google Shopping Feed is used to import products into Google Merchant Center. We recommend using this xml feed to promote your products, rather than just relying on organic traffic. The feed provided will let google import your active products that are for sale on-line. Your feed is also aware of when you're on vacation, meaning that once you set your store to vacation mode, google will stop importing, this will save you money.

Can I use this service to display live bullion prices on my own website?

Yes. We have included easy copy and paste code for you to use on your own website. You can display the current Precious Metal prices on your site (Gold, Silver, Platinum and Palladium). You can also add your own Scrap Gold Buy Prices per karat per gram. You can even embed your full Display Screen. The copy and paste code can be found in your Dashboard under Configuration -> Web Design Tools.

Contact
Contact
Us
Get in touch with us for any queries or assistance. We're here to help and look forward to hearing from you.
Our Address
9937 E Grand River, Brighton, MI 48116